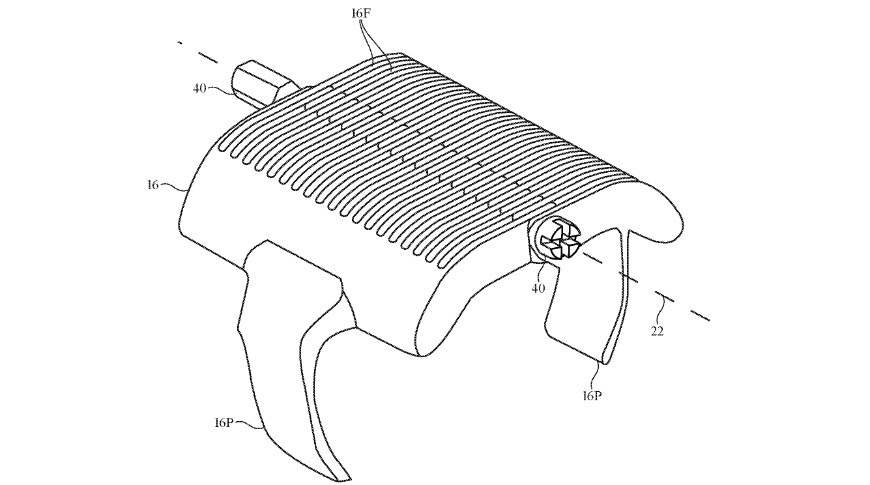 This fiber composite friction hinge could have "first and second sets of interdigitated elongated fingers."
The patent application stresses that this can also apply when a device has more than one hinge, which could be a reference to certain proposed designs of folding iPhones.
"Electronic devices may have portions that are joined with hinges," says the patent application.
As Apple increasingly produces folding devices — from the rumored smart rings and a "folding iPhone" to the shipping MagSafe Duo Charger — it is researching how to make hinges stronger.
"Portions of [the] hinge may help grip the sides of a user's finger when device is mounted on the user's finger," continues the patent application. "