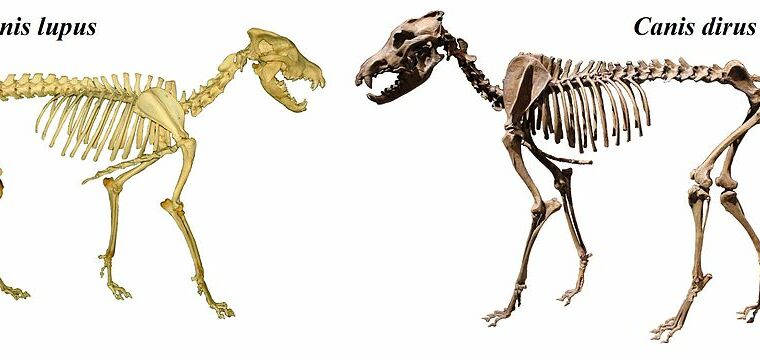 Everything else, including African wild dogs, various wolf species, and the coyote, were all on a separate branch of the lineage and are far more closely related to each other than to the dire wolf.
It indicated that dire wolves were a distinct lineage that was distant from that of wolves and coyotes, but the analysis was confused both by small differences between species and the fact that some lineages (like wolves and coyotes) had interbred.
The sequence of dire wolf collagen had enough differences to suggest that dire wolves were distantly related to many other modern dog-like species.
Like the smilodon and many other large North American mammals, the dire wolf vanished during a period of climate change and the arrival of humans to the continent, even as gray wolves and coyotes survived.
To fully explore the canid lineage, the researchers also obtained the genome sequence from a North American wolf and two jackals—most other species on this branch of the evolutionary tree had been sequenced.