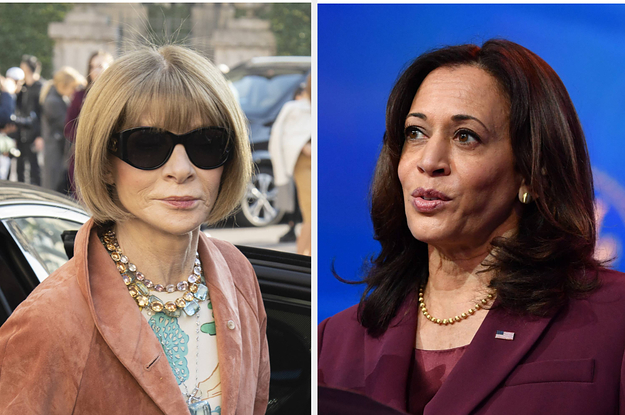 Wintour said that Vogue "heard and understood" the criticism and that "it was absolutely not our intention to in any way diminish the importance of the Vice President-elect's incredible victory."
Michael M. Santiago / Getty Images During the episode, Wintour claimed that the shoot drew from Harris' "assured sense of style": "She was very clear on what she wanted to wear.
Jim Watson / Getty Images "We want nothing but to celebrate Vice President-elect Harris's amazing victory and the important moment this is in America's history, and particularly for women of color, all over the world."