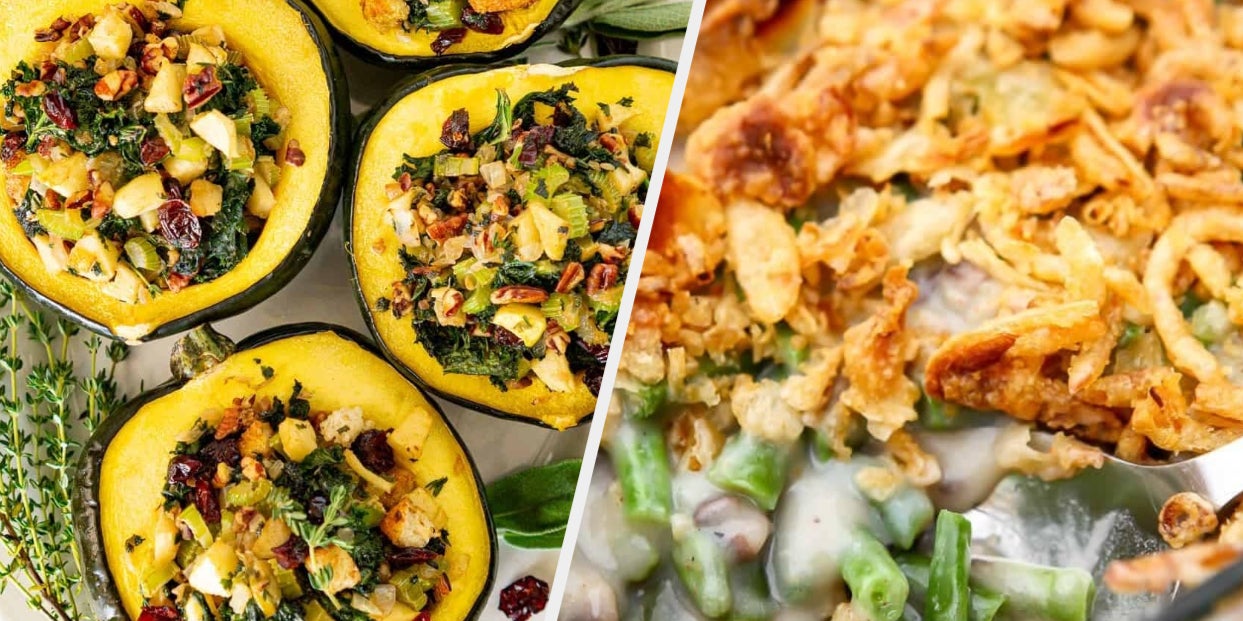 The Hidden Veggies / Via thehiddenveggies.com Make your own loaflike "turkey" at home with this recipe that uses vital wheat gluten for a chewy, meatlike taste.
My Darling Vegan / Via mydarlingvegan.com A holiday side dish, with hazelnuts and rosemary, that'll look great on your table for any fall or wintertime celebration.
Snixy Kitchen / Via snixykitchen.com This allergy-friendly stuffing recipe incorporates pears for a dash of sweet flavors among the savory tastes, like mushrooms.
A Virtual Vegan / Via avirtualvegan.com The creators of this magical recipe figured out a way to make seitan without its trademark ingredient: wheat.
Crowded Kitchen / Via crowdedkitchen.com Mix up your Thanksgiving options by filling a slow cooker with a vegetable-heavy stew like in this recipe.
by [{"@type":"Person","name":"Whitney Jefferson","url":"https://www.buzzfeed.com/whitneyjefferson","jobTitle":"BuzzFeed Staff"}]
from buzzfeed.com