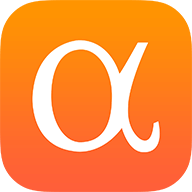 But how has the pandemic kind of changed dynamics around cyber security risks?
And my third conclusion is for many organizations, because of COVID, because of work-from-home, their security operations, whether it was one person or 100, it's not as collaborative as it used to be, and it may have come down a notch.
But other than that, COVID has been one of the things that I think people were a little bit nervous initially, but it's kind of got it back to business.
So we started years ago taking our IP out of the iron, out of the box and making sure that we could be deployed in AWS, we can be deployed in Google Cloud, we could be deployed in Microsoft Azure and defend our customers as they go to the cloud.
I don't think you just bring everything and drag it, but folks that like the detection efficacy and the up-to-date learning system we have in our network security can bring that to their cloud infrastructure if they choose to do so.