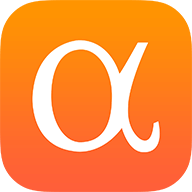 Given the negative market outlook and the uncertainty regarding the level of EBITDA to be generated during 2020, coupled with maintenance covenants that govern both total net debt and senior secured debt-to-EBITDA, we worked with our bank group during the quarter to amend our existing cash flow-based revolving credit facility.
We have also taken significant actions on the cost side of our business to adjust to the expectation of these revenue declines, particularly those tied to shale completions in the United States, which were in free fall during the second quarter.
To that end, we generated $39 million of cash flow from operations in the second quarter, secured an amendment to our credit facility providing for financial covenant holidays through March 30, 2021, and purchased $12 million face amount of our convertible notes during the quarter at a substantial discount.
Good morning to each of you, and thank you for joining us today to participate in our second quarter 2020 earnings conference call.
Good morning, and welcome to Oil States' second quarter 2020 earnings conference call.