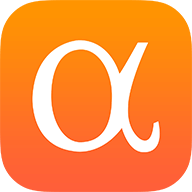 So Pinto Valley is a 120,000 tonne per day mining operation with a 60,000 tonne per day mill and has a 25 million pound per year SXEW plant associated with it.
After mining of our PV3 pit shell reserves is complete, remember, there is still another 1 billion tons of resource at 0.3% copper and this new leaching technology may now form a component of our PV4 pit shell study that's due to be released next year.
As you can see in the estimated production profile graph, cathode could represent 10% to 12% on average of Pinto Valley's total copper production, which is a nice boost considering the copper is recovered from waste that is currently outside of our technical report.
Earlier this week, we announced a plan to increase capital production at Pinto Valley following a successful commercial demonstration phase with jetty resources that allows us to recover more copper from our high grade wastes.
We'll continue into quarter four with six new tertiary crushers screens to be installed, another secondary crusher will be installed as well and on the second ball mill shell is due for replacement in the first quarter of next year.