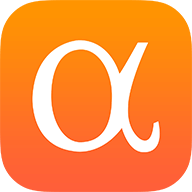 Including the interest expense and debt incurred to fund our 2019 SWE acquisition and using the 22.9% effective tax rate, net income was $1.7 million or $0.10 per share on a diluted basis for the 2020 second quarter.
As a percentage of total revenues, consolidated gross margin was 27.9% versus 30.2% for last year's second quarter.
Revenues from our Battery & Energy Products segment were $24.0 million, an increase of 18.4% over last year attributable to a 71.7% increase in medical battery sales, and a 49.8% increase in government defense sales, partially offset by a 33.7% decline in oil and gas market sales.
In a few minutes, I'll give you further information on our revenue initiatives but first, I'd like to ask Ultralife's CFO, Phil Fain, to take you through additional details of the second quarter 2020 financial performance.
For the second quarter of 2020, in the face of ongoing market, supply chain and operational headwinds due to the COVID-19 pandemic, Battery & Energy Products core revenues were up organically 23% year-over-year, driven by strong increases in both our medical and government defense revenues.