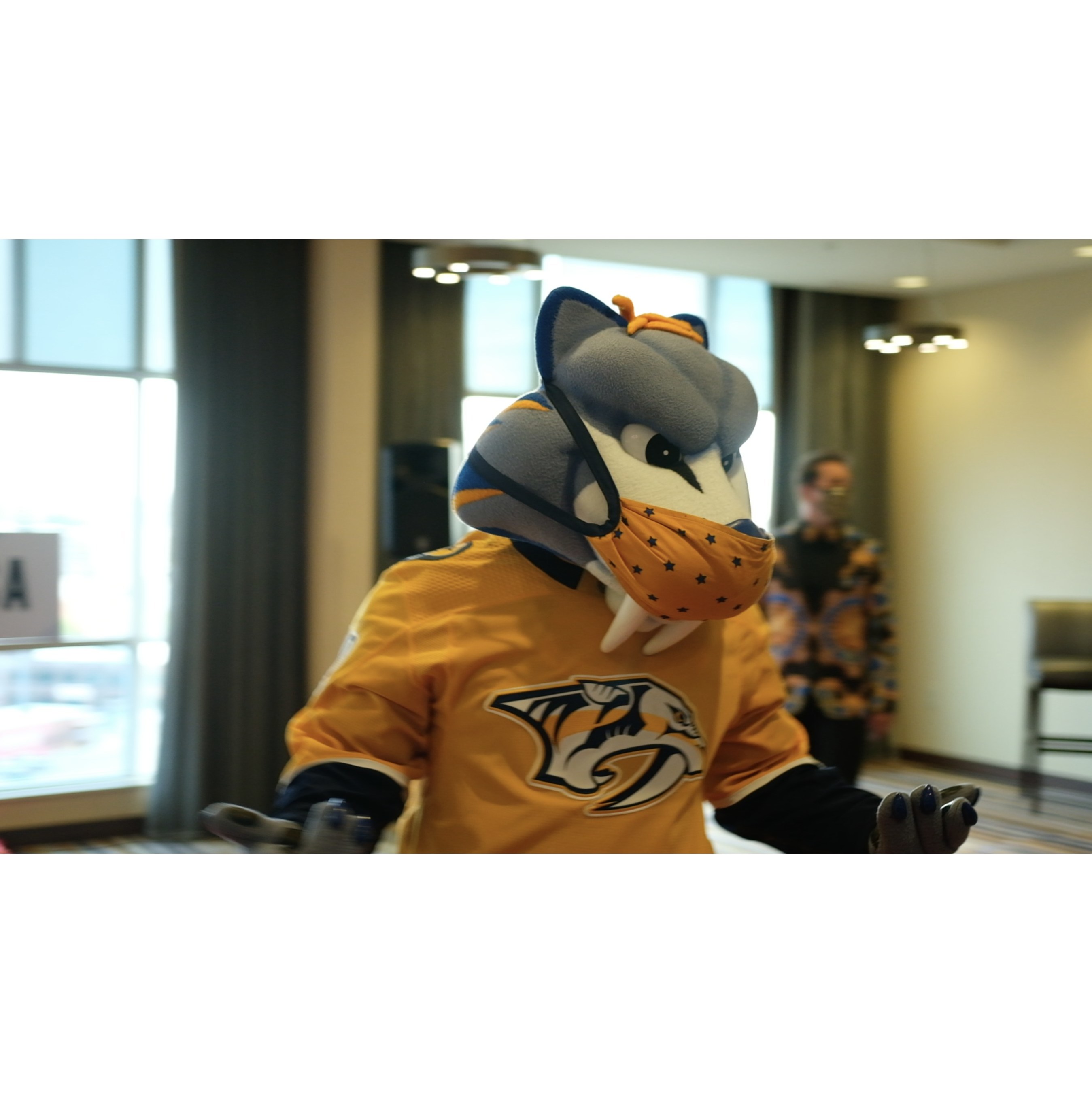 We want to protect each other, our clients, our families, and also keep the entertainment industry moving forward so our talented and passionate entertainers can get back to work sooner than later," says Doug Johnson President & Executive Producer, Entertainment Plus Productions & Co-Producer of the #MaskUp4USA event.
On the road to recovery live entertainment will be one of the last experiences we see in the reopening plans and now more than ever is the time to remind our communities to mask up for each other.
"This #maskup4usa event totally embodies what I MISS about the entertainment community: coming together from all walks of life to create something celebratory while reminding us why our community is so tight!
NASHVILLE, Tenn., July 30, 2020 /PRNewswire/ -- Members of the local Nashville entertainment community walked the red-carpet Thursday morning in a Virtual Fashion Show in support of the #MaskUp4USA movement which has now traveled to cities like Las Vegas, Hollywood and New York City.
The organizers plan to challenge the local Atlanta, GA entertainment communities to show off their masks in the coming weeks as we all come together to #MaskUp4USA.