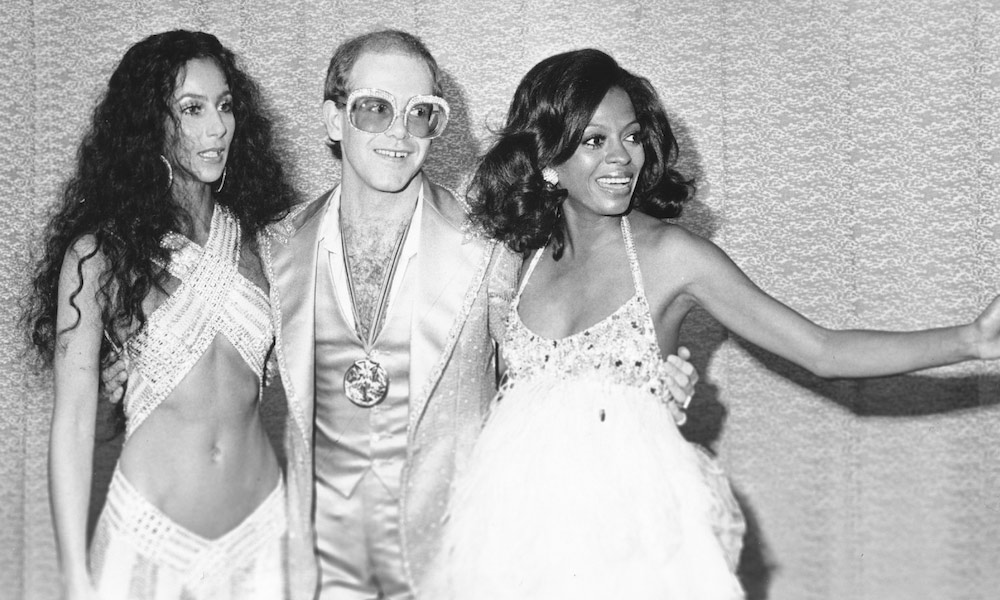 David Bowie and Iggy Pop's relationship is one of the most fruitful and famous musical friendships in history, gifting us The Idiot and Lust for Life and later Bowie's Tonight and Never Let Me Down, but just imagine the possibilities if they got Rick James on board for a seriously funky-punk mashup?
While Cher, Elton John, and Diana Ross never did form a Divas Live-style supergroup, this glorious 1975 photo captures the giddy trio at the inaugural (and short-lived) Rock Music Awards ceremony.
Based on this backstage photo of Pete Townshend and Toots Hibbert, it looks like the two bands – both at the zeniths of their careers – were having the time of their lives.
Freddie Mercury had some of the best times in his life in Munich – throwing decadent parties, recording his solo debut, Mr. Bad Guy, and meeting a trove of new friends, including Austrian actress Barbara Valentin.
While T. Rex's Marc Bolan only relaxed in Elton John's grand piano on special occasions, the two artists were great pals in the British rock scene.