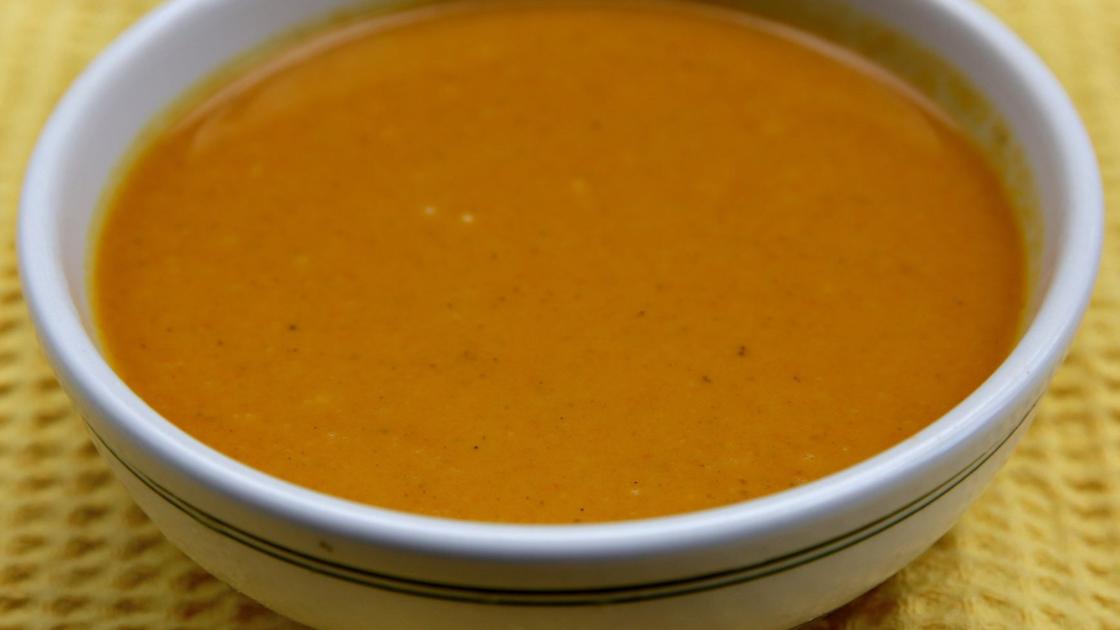 Photo by Hillary Levin, hlevin@post-dispatch.com Hillary Levin 2 tablespoons grapeseed oil or other neutral oil, divided 8 large carrots, peeled and sliced 1-inch piece ginger, peeled and sliced 3 tablespoons Madras curry powder 1¼ cups unsweetened coconut milk Fresh cilantro leaves, for garnish 1.
In a large soup pot over medium-low heat, cook the shallots in 1 tablespoon of the oil until soft, but not browned, about 4 minutes.
Add the carrots and ginger and cook for 5 minutes, stirring occasionally.
Season lightly with salt and pepper and cook until the carrots are soft.
In a medium saucepan, heat the remaining 1 tablespoon of the oil with the curry powder.