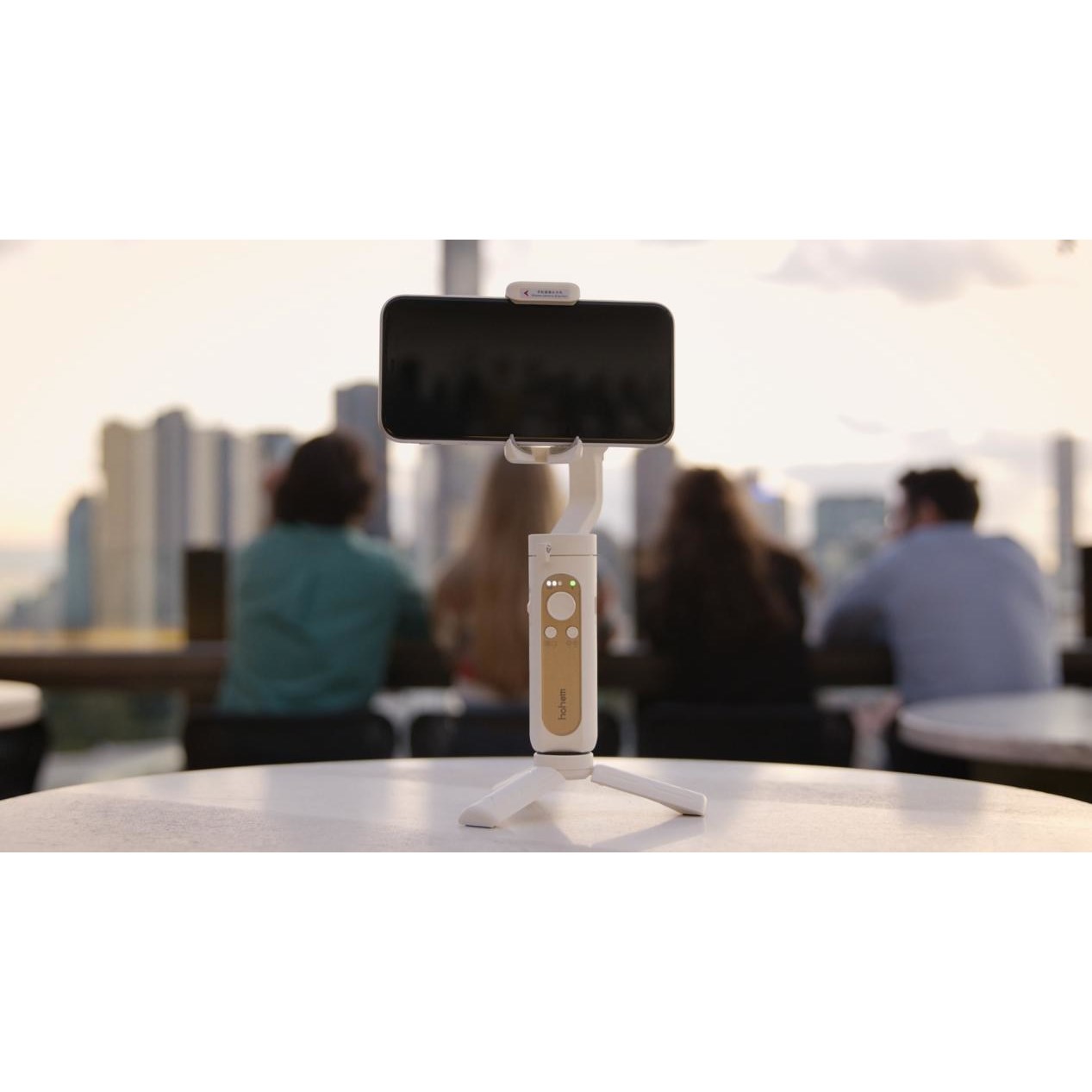 It has successfully launched various types of stabilizers for smartphone, action camera and mirrorless & DSLR camera, and sells to more than 80 countries globally, such as 3-axis smartphone gimbal iSteady X and splash proof action camera gimbal iSteady Pro 3, which are recently released.
As the company is rapidly growing, Hohem is the first company in the world which created smartphone gimbal with the face tracking function.
It features Hohem latest iSteady 3.0 anti-shaky stabilization techbology and use impact-modified nylon material with glass fiber to make the gadget stronger than ordinary plastic materials and also reduce the weight to only 259g.
As yet, iSteady X is still the lightest 3-axis smartphone gimbal in the market.
iSteady X is available at the Hohem Official Website for a very affordable price of $69.