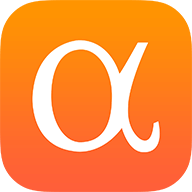 It is a mixed bag on Starbucks (SBUX ) from Wall Street analysts today after the company's Q2 earnings report.
BTIG (Neutral): "Management expects U.S. sales to fully recover by the end of March with margins lagging by two quarters as the company invests in new formats and capabilities.
While we applaud management's efforts to provide investors transparency and guidance, China's sales recovery has already been pushed back by a quarter as the virus spiked in Beijing recently, and we fear this could be repeated... While we see the coronavirus issues as transitory, we believe the deleveraging associated with declining same-store sales of late will materially impact the company's earnings power.
Bank of America: "SBUX's planning process assumes China and the U.S. fully recoup pre-Covid sales by the end of F'1Q and F'2Q 2021, respectively, which is on the aggressive side of our expected range of outcomes."
Cowen (Market Perform): "Our focus for SBUX is on the trajectory of sales improvement in both the U.S. and China amid COVID-19.