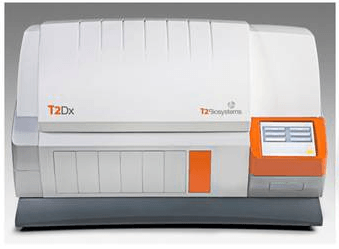 Now, there are a number of biotech companies which have developed antigen testing kits using new technologies in addition to the standard RT-PCR tests available.
This was the reason I was interested in T2 in the first place as, by developing COVID tests, the company is building on existing diagnostic expertise for sepsis.
Furthermore, when compared to peer Quidel, T2 seems to have a strong positive as many of its customers are the hospitals' intensive care units where sepsis patients, just like for COVID end up being treated.
Also, due to the innovative nature of its products, the company has been awarded a contract by Vizient, a large US health care company covering T2Dx instrument as well as the T2Bacteria and T2Candida panels.
Cost of revenues were of $9.6 million with product accounting for $4.7 million compared to $4.4 million in last year's first quarter, partly due to the fact that some instruments and panels which were deployed have not yielded expected ROI because of COVID.