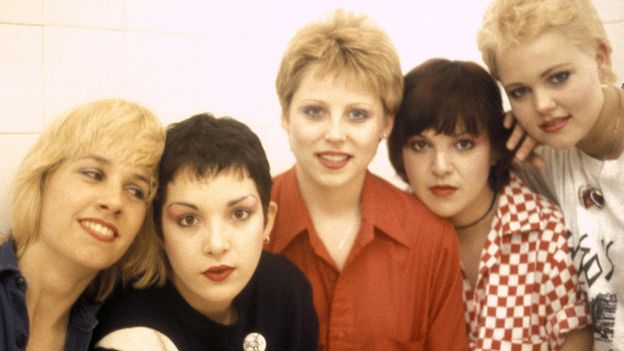 During 1980 tours of the UK opening for Madness and The Specials, male ska fans who weren't expecting to see five women from California on stage greeted them with boorish taunts of 'show us your tits'.
Caffey, who wrote or co-wrote most of the band's biggest hits, says it was a formative experience that The Go-Go's gritted their teeth through.
Those two tours we did [in the UK] really made us a much better band."
When they returned to LA, The Go-Go's became an even bigger live draw, but couldn't land a record deal because male label executives couldn't see past their gender.
In the documentary, we see an excerpt from a blithely patronising rejection letter which reads: "Unfortunately, The Go-Go's aren't the type of band we're interested in signing.