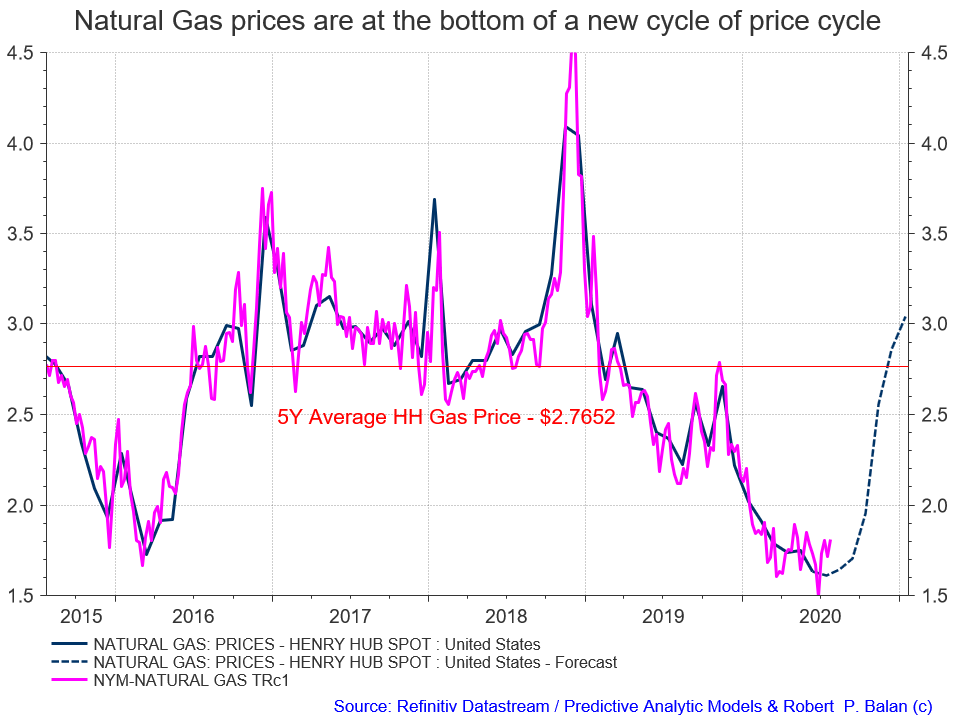 However, the primary determinant of the forthcoming rally in natural gas prices is the severe drop in recent production.
If natural gas supply falls quickly, prices will rise even with significantly lower demand.
The declines are the result of a sharp drop in drilling activity because of low natural gas and crude oil prices and because of production curtailments.
EIA forecasts the low point in natural gas production to occur in the second quarter of 2021 at an average of 83.3 Bcf/d, which would be down 12.7 Bcf/d (13.2%) from the fourth-quarter 2019 peak.
ALL THE PRIMARY DETERMINANTS OF NATURAL GAS PRICE PROJECTED OVER THE NEXT TWO YEARS If we are lucky, we could see Henry Hub Spot NG price at 3.11 by February 2021.