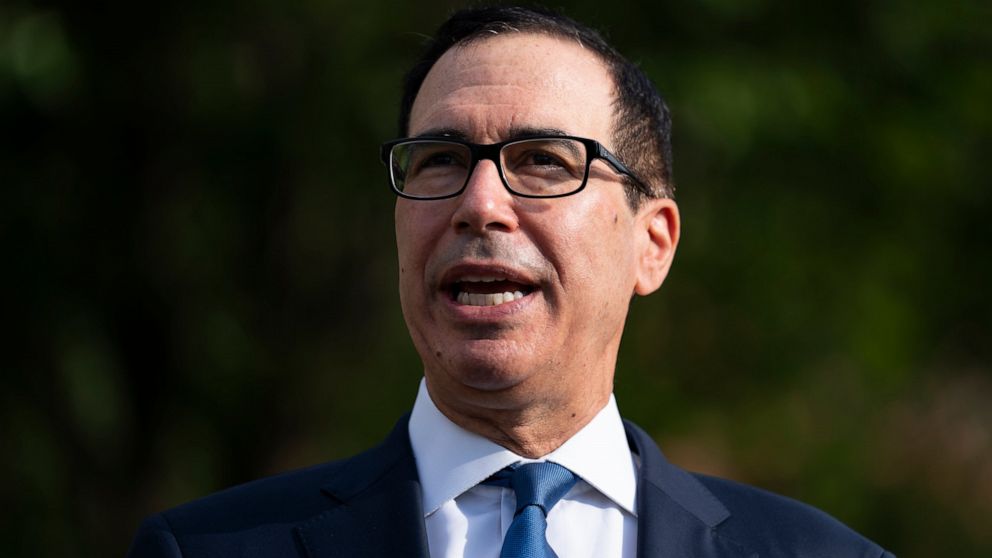 WASHINGTON -- House Speaker Nancy Pelosi on Sunday assailed Republican "disarray" over a new pandemic relief package as the White House suggested a narrower effort might be necessary, at least for now.
The administration's chief negotiators — White House chief of staff Mark Meadows and Treasury Secretary Steven Mnuchin — spent a few hours at the Capitol later Sunday to put what Meadows described as "final touches" on a $1 trillion relief bill Senate Majority Leader Mitch McConnell is expected to bring forward Monday afternoon.
Republicans have argued that federal jobless benefits should be trimmed because the combination of state and federal unemployment assistance left many people better off financially than they were before the pandemic and therefore disinclined to return to their jobs.
A former Republican congressman from North Carolina, Meadows said he is working with Mnuchin and Labor Secretary Eugene Scalia to address complaints that outdated state computer systems will make it difficult for the jobless to get their benefits in a timely fashion if the formula is changed.
Apart from jobless benefits, Mnuchin said Saturday that new $1,200 direct payments would be based on the same formula from the earlier aid bill.