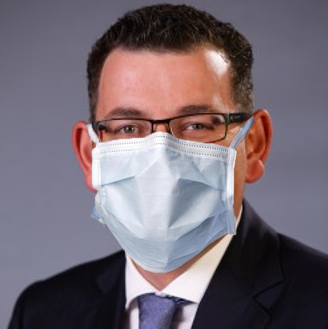 After showing signs of stabilisation, Victoria's COVID-19 infections have surged again, with 459 cases recorded overnight versus 357 yesterday: NSW recorded 14 new cases, down from 15 yesterday.
There are now 4233 active cases in Victoria, 96% of the nation's total: Victoria has now recorded 8,181 cases since the pandemic began, numbering more than 120 per 100,000 residents: The curve remains as frightening as ever.
Leith van Onselen is Chief Economist at the MB Fund and MB Super.
Leith has previously worked at the Australian Treasury, Victorian Treasury and Goldman Sachs.
Latest posts by Leith van Onselen (see all) YOU MAY ALSO BE INTERESTED IN 'Sunday Evening' Russell Drysdale, 1951, Art Victoria has recorded another 357 COVID-19 Data released earlier this week by from Roy As flagged earlier, Victoria has officially Leave a reply You must be logged in to post a comment.