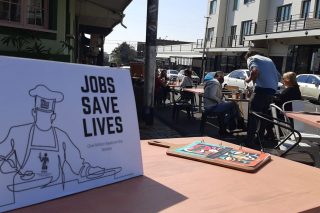 Lee Naik, CEO of TransUnion Africa, said the research is designed to help better understand how small businesses have been impacted by the pandemic, the changes they have experienced, and their expectations for how the crisis would affect their operations and subsequent ability to meet their payment obligations.
Nonetheless, small business owners remain optimistic about their ability to continue, with 53% indicating that it is likely that they will recover from the impact of the pandemic.
96% of small business owners reported a decrease in revenue, with 78% saying they have seen a significant decrease in their business revenues since the start of the pandemic," TransUnion said in a statement.
This is according to newly released research by TransUnion, which shows that nine in ten (90%) small businesses in South Africa are struggling or temporarily closed because of the impact of the Covid-19 pandemic.
Looking to the future to understand what support these small businesses need to survive, most owners cited access to funding, cash flow and new revenue generating customers as their key needs.