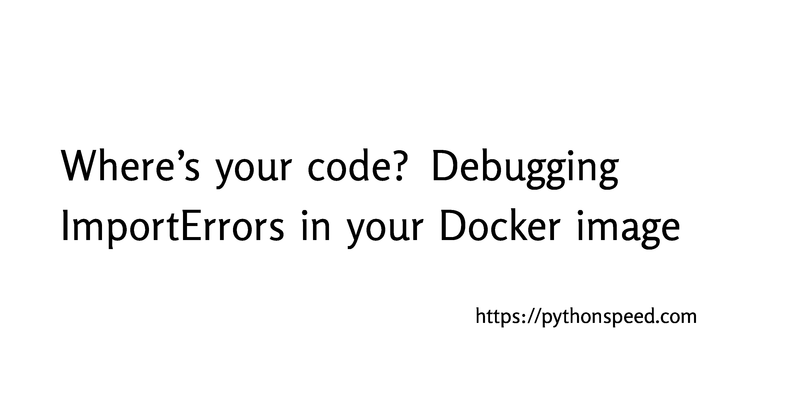 Your code runs fine on your computer, but when you try to package it with Docker you keep getting s: Python can't find your code.
What matters is that the code you're importing is in the same directory as the main script you're running.
Either install all your code with , or make sure it's all in the same directory.
If you're using or , and you haven't just ed everything, then you need to follow the same requirements as step 3: the imported code needs to be in the same directory as the main script.
If your code is a package, you need to be in the directory containing the package: Make sure your current working directory is the same as the code: To recap, here are the suggested actions to take to prevent s: Want to learn more debugging techniques for common Docker packaging problems?