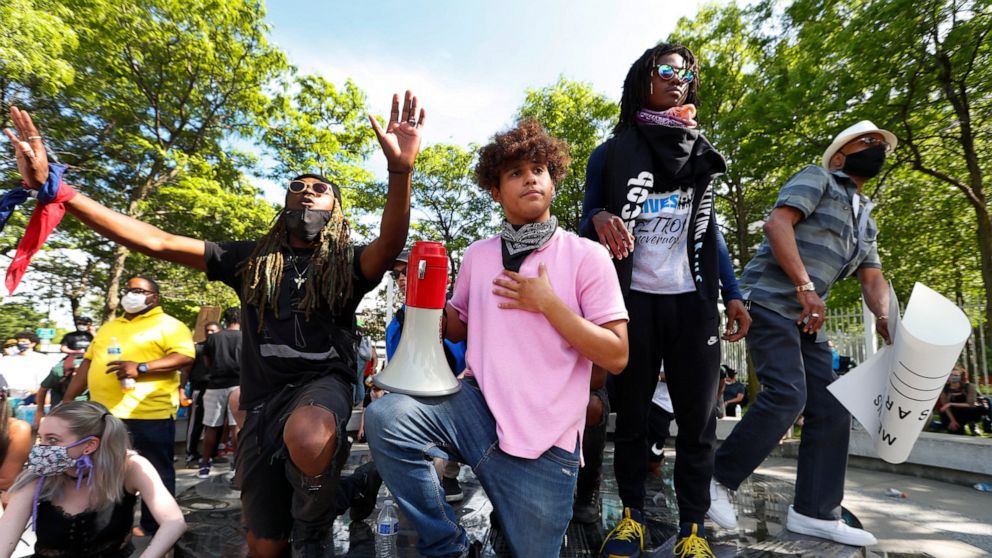 Pierre is part of a grassroots, decentralized wave of young organizers across the U.S. helping drive the outpouring of protest against racism and police brutality in cities and towns around the nation.
Halfway across the country in Detroit, 16-year-old Stefan Perez said his only real public speaking experience was on his school's debate team before early June, when he was handed a megaphone and asked to help lead a protest at the city's police headquarters.
In the tiny town of Wimberley, Texas, two high school friends spent a day creating and posting fliers on Facebook and Instagram for a Black Lives Matter demonstration that brought 100 people to the town square.
But Perez said realizing she and Belleau could draw many more like-minded people to protest in public within a matter of hours was empowering and satisfying.
Now, she runs a network of people helping deliver groceries and household goods to people living in neighborhoods on the south and west sides of Chicago, where access has become more difficult during the protests and corresponding police presence amid the coronavirus pandemic.