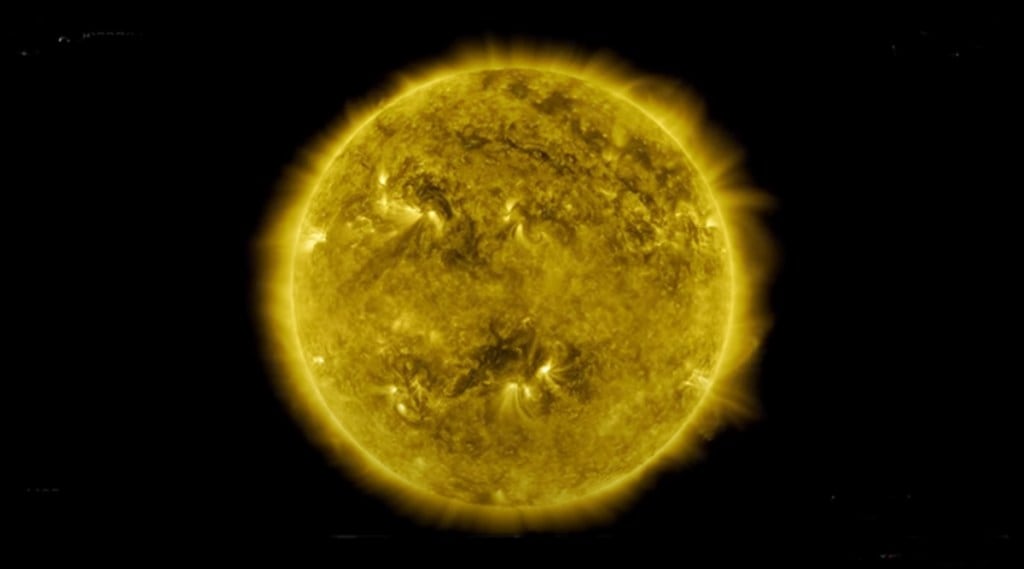 The images where the Sun is off-center were observed when SDO was calibrating its instruments," the space agency said.
"SDO has gathered 425 million high-resolution images of the Sun, amassing 20 million gigabytes of data over the past 10 years.
The SDO, which has been observing the Sun non-stop for more than a decade now, captures an image of the Sun every 0.75 seconds, according to the space agency.
The National Aeronautics and Space Administration (NASA) has released a 10-year timelapse of the Sun prepared from the data collected by the Solar Dynamics Observatory (SDO).
The SDO mission of NASA was launched in the year 2010 to understand the origin of Sun's energy, how the inside of the Sun works, and how energy is stored and released in the Sun's atmosphere.