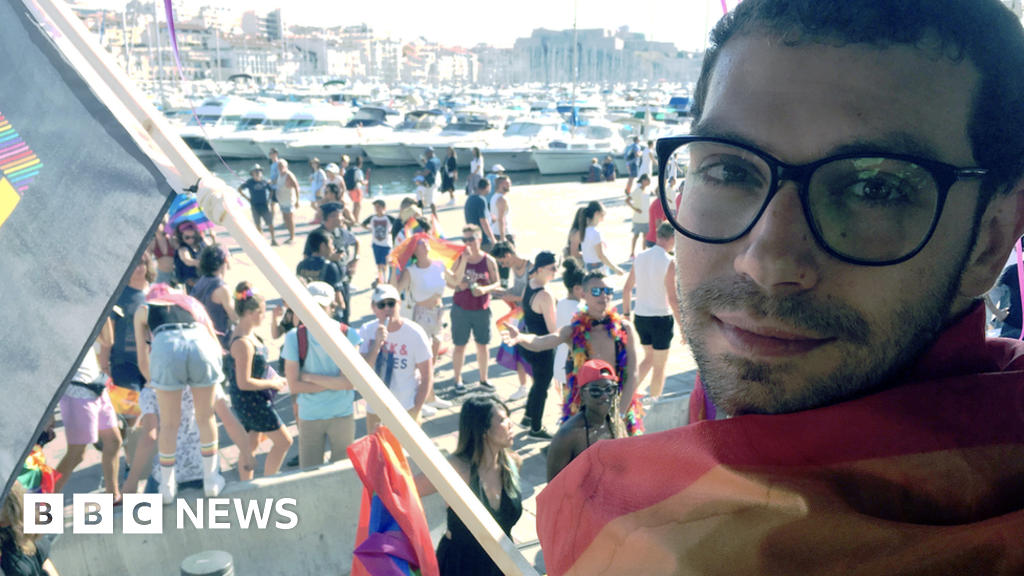 Hadi Damien has attended Pride marches in France and the USA but feels like this is the first time he can have the same Pride experience as everyone else in the world despite the restrictions in his country.
Image copyright Mixmike Image caption Thousands of Pride events have been cancelled because of coronavirus Lebanon is one such country where homosexuality is criminalised.
Image copyright March For Pride Image caption March For Pride map website Rainbow-coloured lines snake across a world map, with new routes updated all the time.
Image copyright Kirkikis Image caption Pride march in New York, 2017 On Saturday, a 26-hour broadcast called Global Pride is being streamed on YouTube, Facebook and other social media platforms in a first for the Pride movement, which has been filling streets around the world with marches and rainbow flags since the 1960s.
By submitting segments to the broadcast, young people from some of these countries are able to participate in a Pride event for the first time," he said.