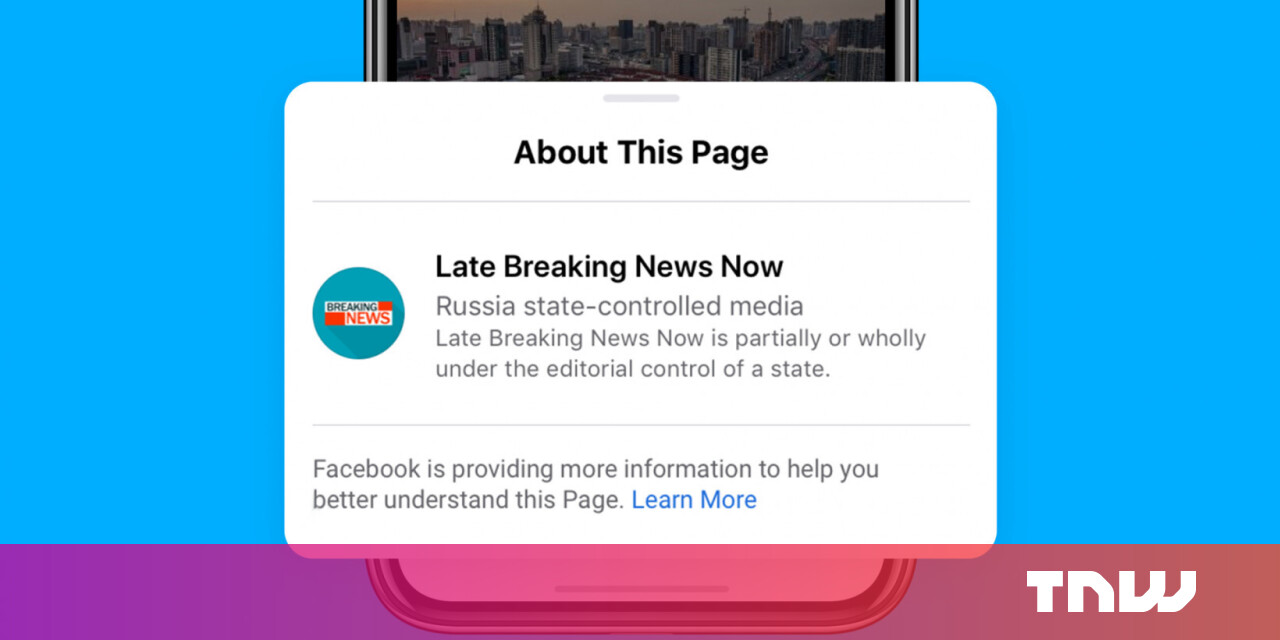 Starting today, Facebook will label posts by state-controlled media on the social network.
In a post announcing the update, Facebook said: We're providing greater transparency into these publishers because they combine the influence of a media organization with the strategic backing of a state, and we believe people should know if the news they read is coming from a publication that may be under the influence of a government.
Facebook also said it would begin labelling ads by such outlets.
In the US, the labels will appear right on user's feeds, while in the rest of the world, they'll show up on Pages, the Page Transparency section, and the Ad Library Page view.
Facebook says it's determined the outlets to label by consulting "more than 65 experts around the world specializing in media, governance, and human rights and development."