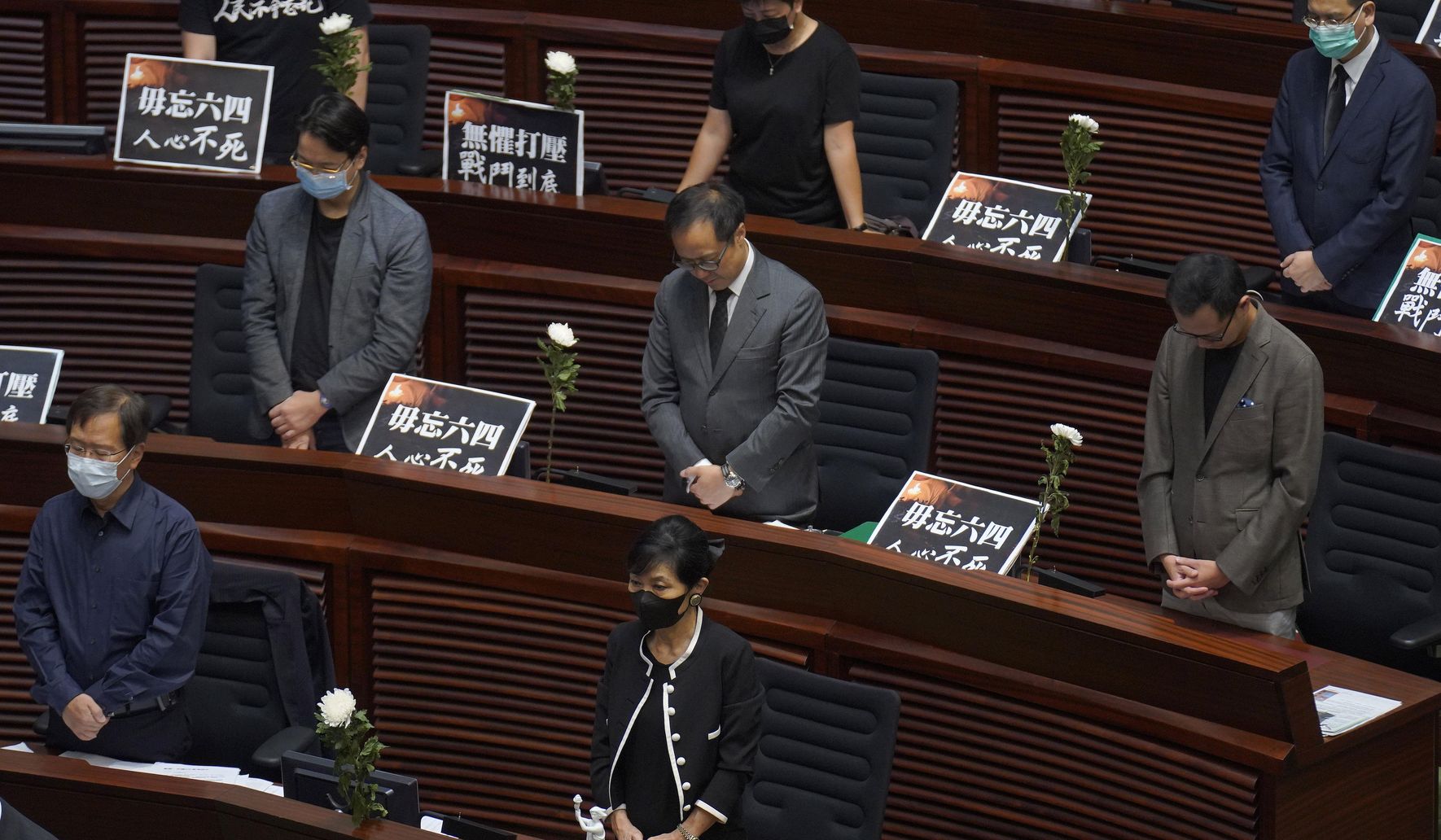 The passage of the national anthem law comes one week after China's legislature moved forward with a national security law on Hong Kong that would allow Chinese intelligence and security forces to be based inside the district for the first time, and seeks to address terrorism, secession and foreign interference in the city.
The people of Hong Kong have instead adopted the song "Glory to Hong Kong" as a pro-democracy anthem.
The national anthem law states that primary and secondary school students in Hong Kong must be taught the "March of the Volunteers" anthem and learn about its history.
Hong Kong on Thursday approved legislation that would make disrespecting China's national anthem a crime.
Critics of the legislation, which include the U.S. and U.K., have claimed that it will erode Hong Kong's freedoms granted under a 1997 treaty between Britain and China that bound Beijing's communist rulers to respect Hong Kong's autonomy as a special administrative region and to leave its liberal economy and government for 50 years under the formulation "one country, two systems."