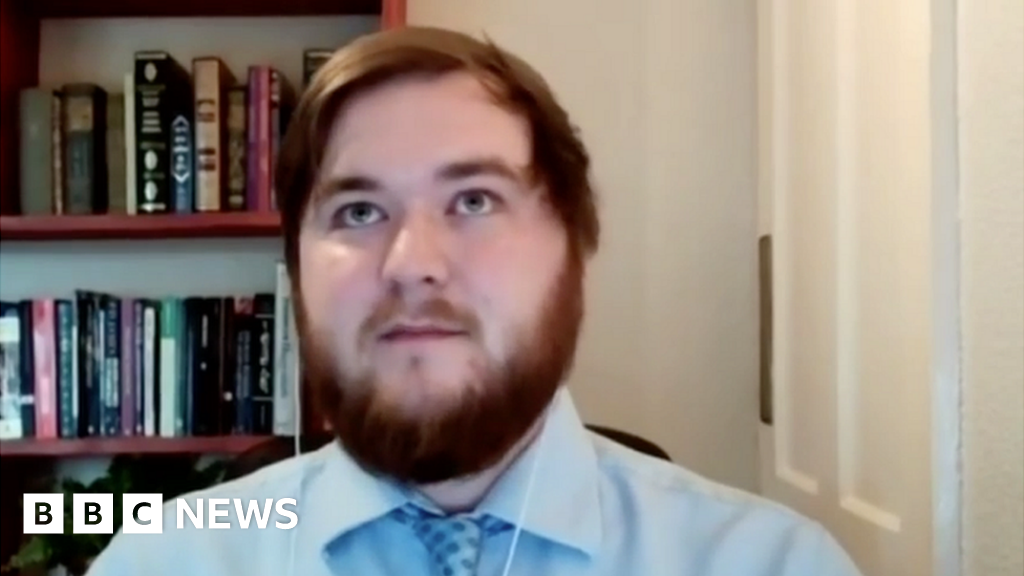 She was also questioned about Facebook's controversial decision not to intervene over President Trump's post about looting, despite the fact that Twitter had hidden it behind a warning that it glorified violence.
Image copyright Parliament TV Image caption Facebook's Monica Bickert admitted she had not read a letter from former employees about how the site dealt with content She was asked why a post mocking the death George Floyd, the black man who died in police custody last week, was not removed when it was flagged to them.
The MPs also questioned Facebook about its decision to let recent messages by US President Donald Trump appear unaltered on its app, despite Twitter adding fact checks and a warning label to identical posts to its platform.
Image copyright Parliament TV Image caption Paramedic Thomas Knowles said he had to deal with misinformation multiple times each day A paramedic has described how a patient with symptoms of a heart attack refused treatment after reading on Facebook that she would die if she went to hospital during the Covid-19 crisis.
Image copyright Parliament TV Image caption Leslie Miller, YouTube's head of public policy, faced a barrage of questions about why conspiracy theories were promoted In response Ms Miller said: "I can't speak to that specific example but where there are videos that violate our policies we do work to remove them and reduce the availability of that content."