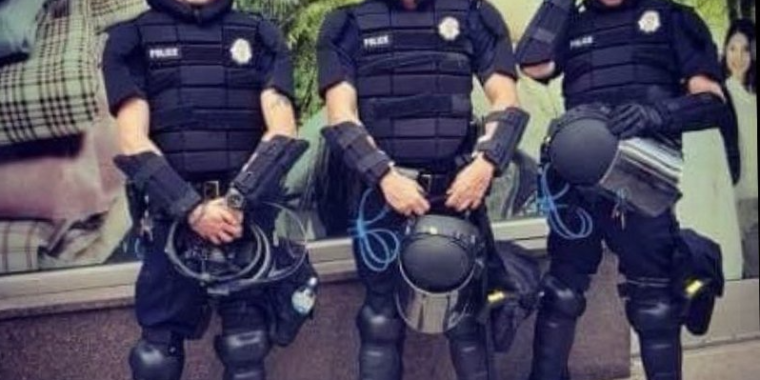 The Denver police department has fired an officer who posted a photo to Instagram with the caption "let's start a riot."
The post quickly got the attention of the Denver Police Department, which put McClay on leave while it investigated the incident.
According to the Denver Post, McClay joined the Denver Police Department in October after graduating from the police academy.
"Today a young, probationary Denver Police officer was terminated for posting an inflammatory, insensitive, and quite frankly, misguided photograph on social media," the DPPA wrote.
"For the other 1,600 Denver Police officers who are left dealing with a very difficult situation, we ask the public, as well as elected City officials, to stop using social media to fan the flames of hatred."