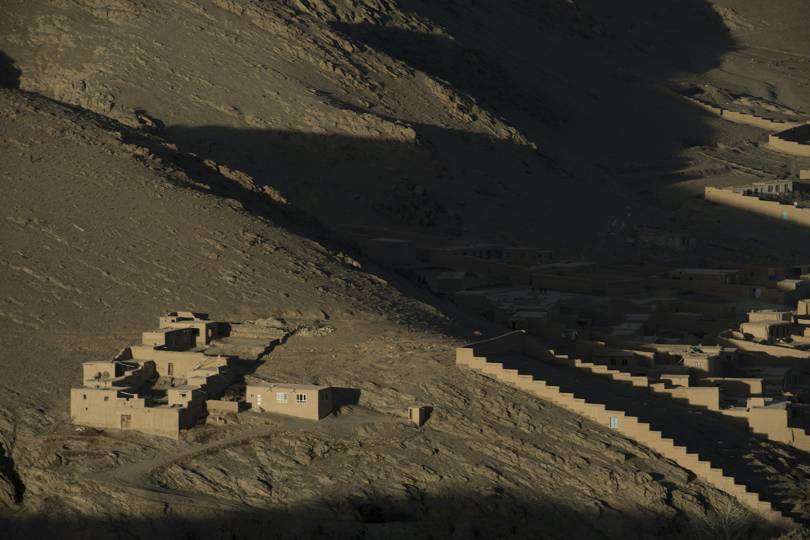 Last year, as the air assault on Afghanistan intensified, there were 1,045 civilian casualties by strikes carried out by Afghan and US forces – 700 people were killed and 345 injured.
To piece together what had happened, investigators spent months trawling through photos and videos of rubble, dead bodies and the angry aftermath of strikes, all of which could serve as proof – at a minimum – that these incidents had occurred.
And while the US denied carrying out strikes in the area, the governor of the province was on camera blaming Nato forces – a common shorthand for the US, the only Nato member still conducting air operations in Afghanistan.
The OSINT group then used the video and other photos found online that showed the aftermath of the strike to identify distinctive features of the building hit that might be visible from above.
The investigation into the strike on Mubarez's house was able to use satellite imagery to not only see the damage to his house, but also to see evidence of his children's graves from above.