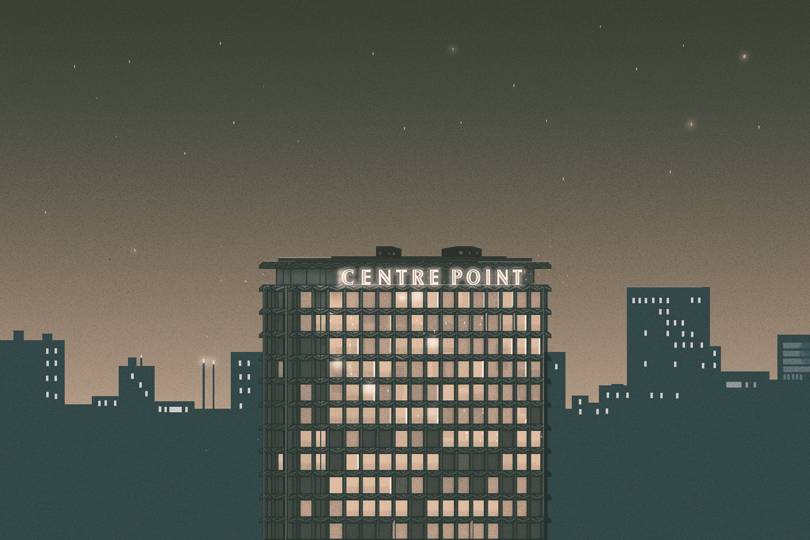 "When we first looked at this building, one of the key elements to address were the Centre Point letters," says Tim Bowder‑Ridger, senior partner at Conran & Partners, which led the transition into residential.
Now it's hard to imagine the tower without the letters, so the architects working on the building's redevelopment sought a solution that celebrated the original sign while helping Centre Point transition into luxury residences.
Centre Point was bought in 2011 by property company Almacantar and redesigned as 82 private residences, with a duplex penthouse apartment at the very top — and that meant those letters were blocking a fair chunk of the 360° view.
The letters perched atop the penthouse apartment at Centre Point are the closest London has to a Hollywood sign.
Indeed, by balancing the needs of the penthouse inside Centre Point with recreating the iconic sign known by all Londoners, Almacantar and its designers have made the letters atop the tower into something more.