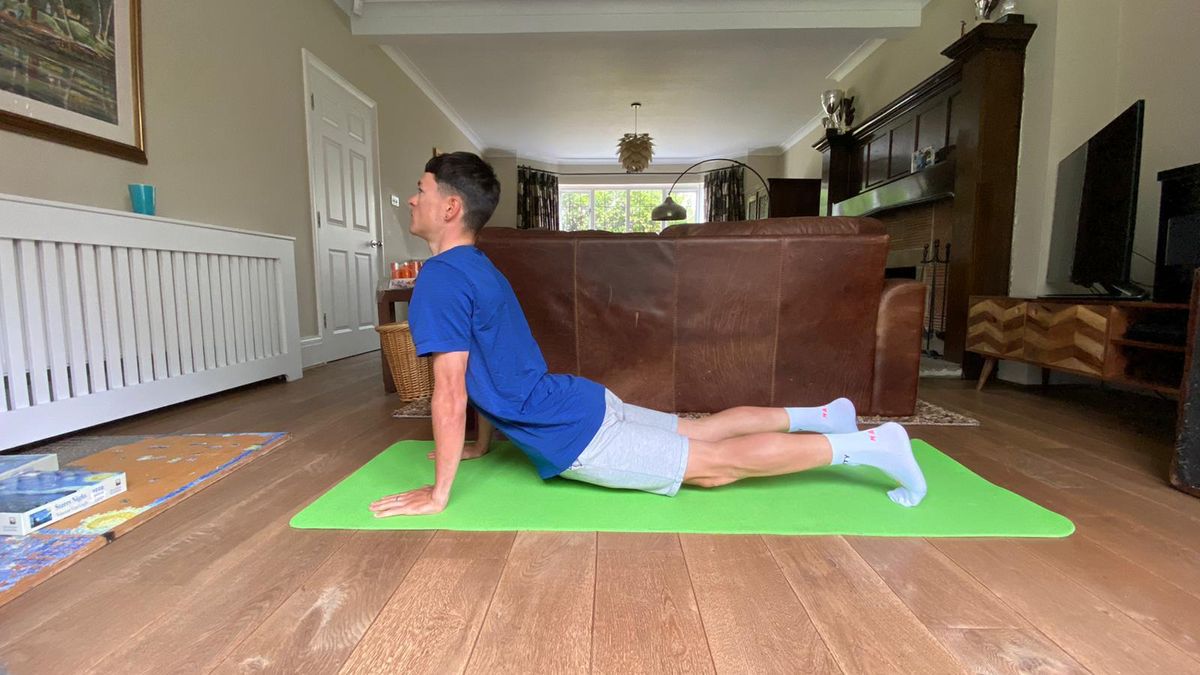 Reps – Complete this exercise for 20 reps (10 on each side) To complete this exercise, extend the left arm and right leg out until your foot and fingertips are in line with your back.
Reps – Complete 10 reps of this to stretch out your back and core Maintaining in the same position as for the superman now arch your back as much as you can with your hands shoulder width apart directly under your shoulders and your knees directly beneath your hips, after holding that for a few seconds then tuck your back in a far as possible (lowering your tummy to the ground).
to stretch your core out after this static effort, place your hands on the floor rather than elbows in a raised plank position and sink your hips into the ground lifting your head up and back as far as comfortable, you should feel a satisfying stretch on your whole core after the plank.
To loosen your calves after that exercise perform a quick stretch lower yourself into a lunge position with a straight back leg and push your hands against a wall.
From a standing position lower your upper body over from your hips extending your arms trying to get close to your toes whilst maintaining straight legs.