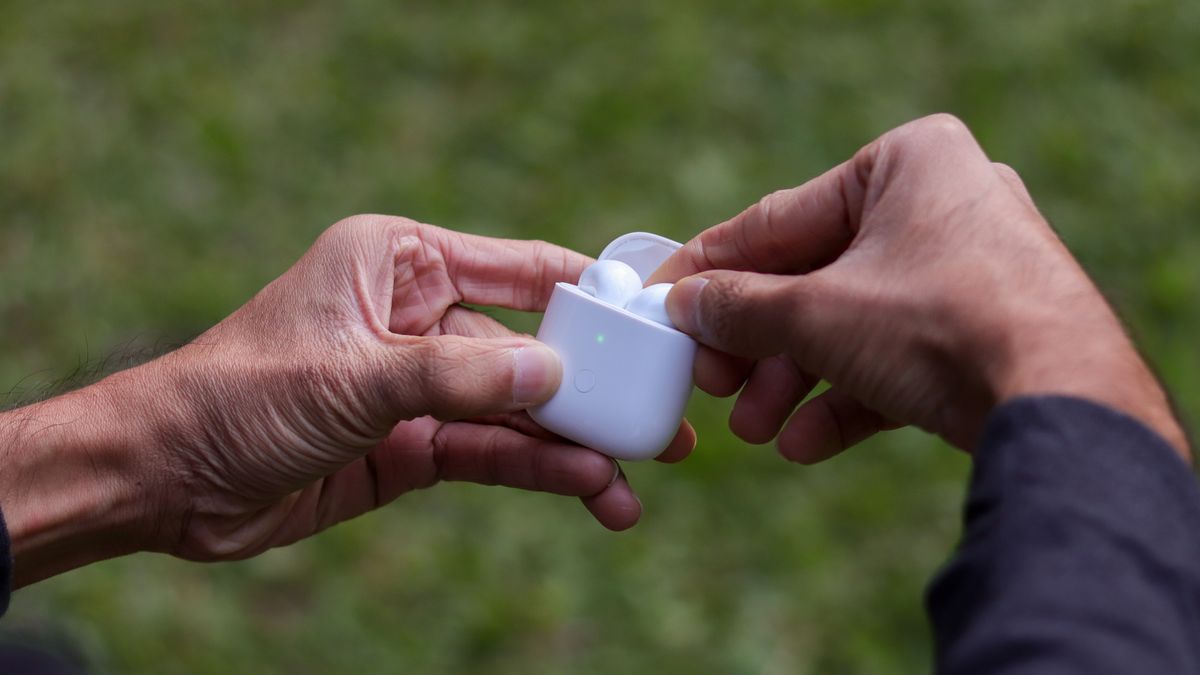 And apart from the Realme TV, which will be the show-stopper at the event, a report states that Realme will also announce the Buds Air Neo along with a new power bank.
According to , the Realme Buds Air Neo, and the Realme power bank will tag along with the other products that are launching on May 25th.
The new Truly Wireless Earbuds will likely miss the Wireless charging feature and have a micro-USB port instead of the Type-C found on the Buds Air.
However, the new Buds Air Neo will have the same custom R1 chip that is found on its sibling, the Buds Air.
Interestingly enough, the previously leaked specifications pointed to a 13mm audio driver on the new Buds Air Neo, which is a slight increase from the 12mm drivers on the Bus Air, but we will have to wait for the official launch to have a confirmation on this.