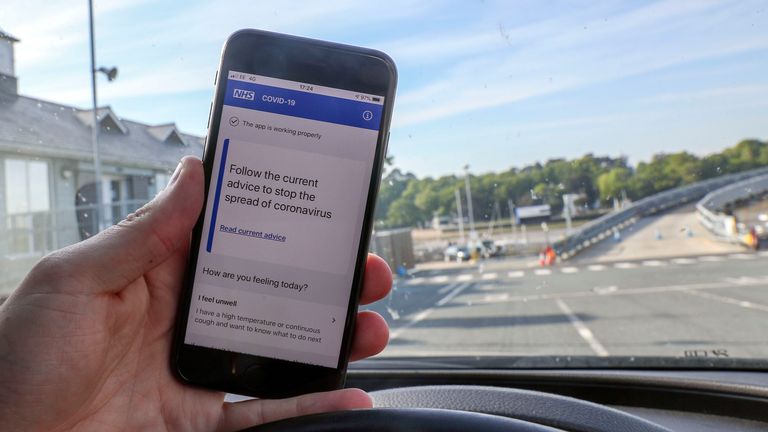 The number of people on the Isle of Wight who have downloaded the trial phone app that tracks COVID-19 has exceeded all expectations, the island's MP has told Sky News.
Conservative MP Bob Seely says that figures from last Friday show that 65% of people who could download the app have done so.
The app uses a phone's bluetooth technology to register contact when people come within 6ft of one another for at least 15 minutes.
The government says the app is "completely confidential" and the identity of those a person come in contact with is not be revealed.
The government wants the app to be rolled out across England by mid-May following the Isle of Wight trial.