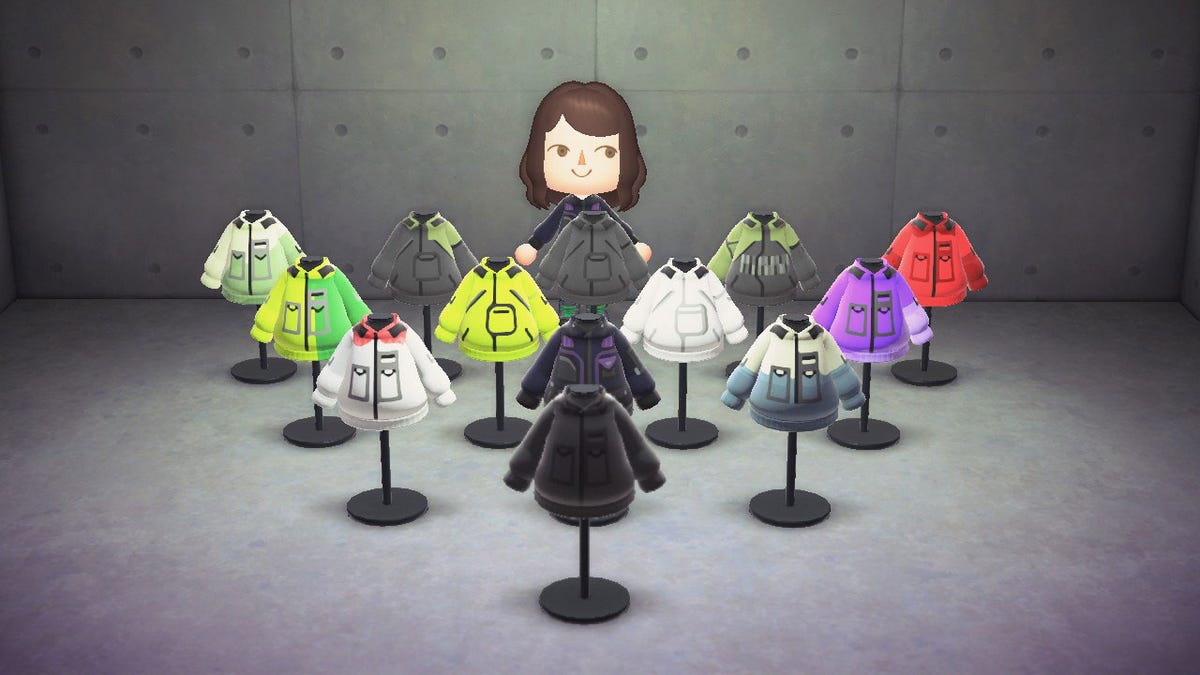 Considering you could buy a Switch, a copy of Animal Crossing, a TV, sound system and still have more cash left over than if you'd bought an actual Acronym jacket, that's a good deal!
An Acronym jacket is an enormous flex, but it's one that comes at a price, because if you can ever get one new (they sell out quickly whenever released a few times a year on Acronym's site), they'll cost you well over $1000.
If you don't know them by name, or their collaborations with brands like Nike and Stone Island, you might know them by their work in video games: they designed Adam's jacket in Deus Ex: Human Revolution, and featured prominently in Death Stranding's rainy, apocalyptic wardrobes (including a cameo by Hugh himself).
And few pieces of techwear are as expensive, or as desirable, as Acronym jackets.
While it's perfectly expected and cool that people are using Animal Crossing's design tools to create unique and interesting clothes, some players are simply using them to craft recreations of outfits they already own.