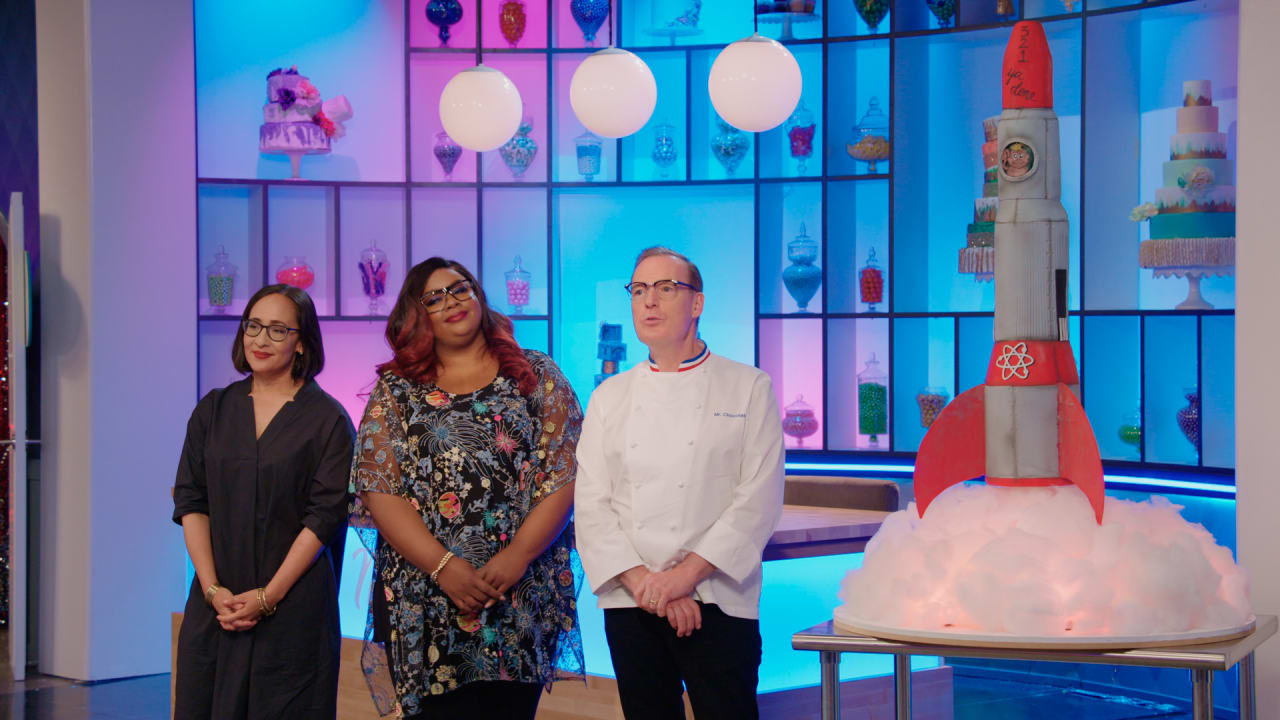 And the variety of themes for the cakes in each episode keeps bleeding over to the rest of the show in fun new ways, such as this season's "The One With the '90s Theme" episode, which starts with a pitch-perfect Clinton-era-sitcom opening credits parody.
The producers keep finding ways to keep things fresh, whether it's having comedian Paul Scheer on as a contestant rather than a judge last winter, or this season's episode pitting twins against each other.
Parents will see themselves in the contestants, while millennials are probably already fans of the guest judges, a mix of comedians, chefs, and YouTubers that includes for this season Adam Scott, Fortune Feimster, Valerie Gordon, and Gabby Douglas.
While being stuck at home on Day #(insert upside-down smile emoji) of this quarantine may seem like the perfect time for a 10-hour binge of a beloved drama, there's just something about watching morally gray people attempt to unscrew themselves out of an impossible situation before it compromises them to a permanent end that feels so wrong right now.
Either way, what's undeniable is that Nailed It is a show about regular people trying to do their best and mostly failing but often surprising you in little ways.